The Latino Men & Boys (LMB) and the Latina Mentoring & Achievement (LMA) program are school based, culturally rooted programs located in selected schools in the Oakland Unified School District. LMA is the expansion of the successful Latino Men and Boys (LMB) program, nationally recognized by The Obama Foundation.
The programs work with Latinx youth ages 12-18 and their families and schools to improve outcomes in mental and physical health, education, and career planning. The program significantly increases graduation rates for Latinx youth in Oakland schools and promotes healthy lifestyles, academic focus and leadership development. The program is available for male-identified, female-identified, and non-binary youth. If you attend one of the schools listed, ask for the LMA or LMB mentor at your school.
Latino Men & Boys
Since 2010, we have partnered with Oakland schools to host a cohort of 20-25 students daily using the Joven Noble Curriculum and we are now in 8 middle schools and high schools in Oakland:

Latinx Mentoring & Achievement
In 2019, The Unity Council expanded the Latino Men & Boys (LMB) program to include female-identified youth and non-binary youth. The expansion of the program implemented an extended curriculum rooted in restorative justice and social-emotional learning (SEL), students are taught to challenge gender roles and stereotypes, participate in career exploration opportunities, and strengthen their relationship with their community.
We are now in 2 high schools in Oakland:
Shelter-in-place orders and school closures are not only exacerbating girls' needs but also severely impacting our capacity as girls' champions to continue meeting their needs. (Check out a recent data snapshot on girls' needs and COVID-19's impact on girls' organizations.)
Contact:
Gaby Guzman
(510) 619-8374‬
gguzman@unitycouncil.org
See Also: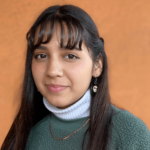 Meet Citlali, Latina Mentorship & Achievement (LMA) Student
Latino Men & Boys: Helping Youth Thrive in School and Life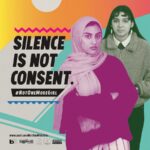 The Unity Council Youth Participate in the Not One More Girl Campaign to Promote Gender-based Safety on Public Transit