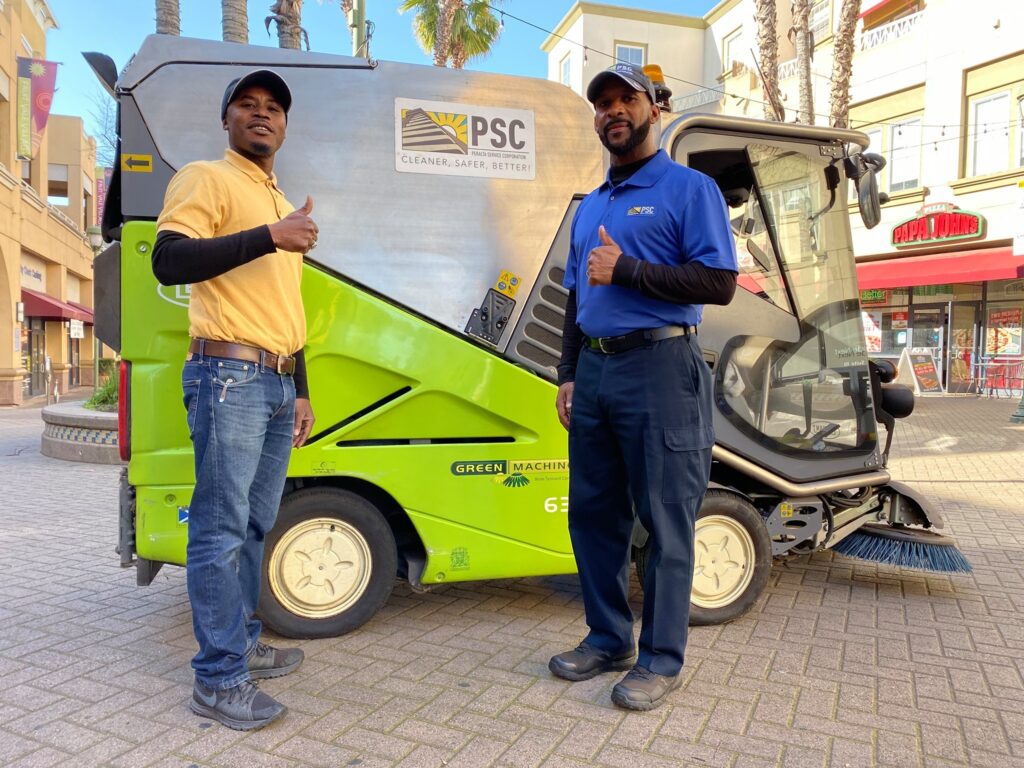 Peralta Service Corporation (PSC) is The Unity Council's social enterprise: a business with a social mission. PSC's mission is to increase the economic self-sufficiency of low-income adults through on-the-job training and living-wage employment. PSC is a second-chance employer, and employs committed job-seekers with significant barriers to employment due to checkered employment history, criminal backgrounds, language, and more.
PSC workers keep Oakland clean and beautiful by providing public area maintenance services to local business improvement districts, commercial centers, neighborhoods, or individual business sites. PSC provides graffiti abatement, pressure washing, street sweeping, litter and trash pickup, and more. PSC always uses biodegradable and environmentally-friendly cleaning solutions.
Interested in joining the PSC workforce? Check our Jobs page for available opportunities.
Want to Hire PSC For Your Next Job?
Are you the manager of a Business Improvement District or commercial real estate? Request a Quote for services to get the best in public maintenance. See Peralta Service Corporation's website for more: www.peraltaservicecorporation.com
Contact:
Gordon Leung
(510) 485-5870
psc@unitycouncil.org
See Also:
Fruitvale is Open: Takeout & Delivery
From Client to PSC Staff: Connecting Community Members with Employment and Much Needed Resources
Cash Assistance and Supportive Services Available to Eligible Workers Affected by the Pandemic!