Volunteer Income Tax Assistance (VITA)
Our VITA site is open! Make an appointment: Call the Career Center at 510- 535-6101, Monday – Friday 9 am – 6 pm.
We have appointments available some weekends and evenings – call us to find out more.
The Volunteer Income Tax Assistance (VITA) program provides free tax-preparation services to low-to-mid-income tax-filers. The Unity Council has partnered with St. Mary's College and UC Berkeley to recruit business and accounting students to provide volunteer tax-prep services. All volunteers are IRS certified. Services are available in English and Spanish, and we can provide translation in Lao, Thai, and Khmer upon request.
We are taking appointments now!
FAQ
How do I make an appointment? Call the Career Center at 510- 535-6101, Monday – Friday 9 am – 6 pm.
Where is the VITA site? The VITA site operates at The Unity Council Career Center: 1900 Fruitvale Ave. Oakland,
CA 94601
Can I file my taxes at the VITA site if I am not a U.S. citizen? Yes. An Individual Taxpayer Identification Number (ITIN) assignment letter may be substituted for you, your spouse and your dependents if you do not have a Social Security number. We do NOT assign ITIN numbers. For a list of ITIN providers, visit: www.irs.gov/individuals/acceptance-agents-california
What should I bring to my appointment?
Proof of identification (photo ID)
Social Security cards or Individual Taxpayer Identification Number (ITIN) for you, your spouse and dependents
Birth dates for you, your spouse and dependents on the tax return
Wage and earning statements (Form W-2, W-2G, 1099-R,1099-Misc) from all employers
Interest and dividend statements from banks (Forms 1099)
All Forms 1095, Health Insurance Statements
Health Insurance Exemption Certificate, if received
Proof of bank account routing and account numbers for direct deposit such as a blank check
To file taxes electronically on a married-filing-joint tax return, both spouses must be present to sign the required forms
Total paid for daycare provider and the daycare provider's tax identifying number such as their Social Security number or business Employer Identification Number
Forms 1095-A, B or C, Affordable Health Care Statements
Copies of income transcripts from IRS and state, if applicable (example: unemployment benefits)
Optional: A copy of last year's federal and state returns, if available
Before scheduling your appointment, please review a list of the types of returns the VITA site can prepare: www.irs.gov/pub/irs-pdf/p3676bsp.pdf
Does VITA prepare Federal, State, and Local tax returns for free? Your Federal, State, and Local taxes will all be prepared.
Does VITA e-file tax returns? Yes, VITA sites e-file all Federal and State tax returns.
What if I need to file a return for a state other than California, can VITA do that? VITA in-person sites can only prepare CA tax returns, but you can visit the United Way website and do your own return to file state returns other than CA. Visit: www.unitedway.org/myfreetaxes/
Can I file last year's taxes or make an amendment to a prior year? No. But, you can visit the United Way website and do your own amendment or prior year return for free. Visit: www.unitedway.org/myfreetaxes/
I did my taxes with you last year. Do you have my information still on file? No, we do not save any information from past years. Please bring all necessary documents to your appointment.
Tax Resources
IRS Phone Assistance: 1(800) 829-1040
IRS Oakland Office
1301 Clay St., Oakland, CA 94612
(510) 637-2487
Monday-Friday – 8:30 a.m. to 4:30 p.m.
Where is my refund?
Federal Returns 1 (800) 829-1954 | www.irs.gov
California Returns 1 (800) 852-5711 | www.ftb.ca.gov
Call 211 for information on tax help, housing, jobs, benefits, and other resources. Available 24/7, free service: 211bayarea.org
Hours
Monday, Tuesday, Wednesday, Friday: 10:00 am – 5:30 pm
Saturday*: 10:00 am – 2:30 pm
(*February 10th & 24th, March 10th & 24th, April 7th & 14th)
If you still need assistance filing your 2016 income taxes, please contact San Antonio Community Development Center (Address: 2228 E 15th St, Oakland, CA 94606, Phone: (510) 536-1715). For a list of all open VITA sites in your area, please use the IRS VITA/TCE search tool: irs.treasury.gov/freetaxprep/
If you filed your 2016 income taxes with The Unity Council and have not received your refund yet, you must contact the IRS or Franchise Tax Board Directly; The Unity Council cannot provide you with information about your tax refund.
Visit www.irs.gov/refunds for information about your Federal refund, and www.ftb.ca.gov/online/Refund/index.asp for information about your California refund. For all other tax inquiries, you can call the IRS directly at 1-800-829-1040.
If you have received a letter from the IRS or the Franchise Tax Board and would like assistance in preparing the requested documentation, have general questions about income taxes, or would like help preparing for next year's taxes, please contact the Financial Opportunities Specialist to make an appointment: Clarissa Johnson, cjohnson@unitycouncil.org, 510-535-5028.
Contact:
VITA Site Coordinator
510-535-6101
vita@unitycouncil.org
See Also: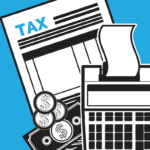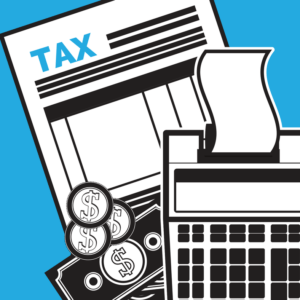 10 Things You Need to Know About Tax Season
Mayor Libby Schaaf & Congresswoman Barbara Lee Kick Off Free Tax Prep Season
Fruitvale Neighborhood Career Center