Head Start Early Childhood Education
City of Oakland delegate programs will be closed in accordance with OUSD guidelines, through May 3rd. Concord Head Start will be closed through March 31st or until further notice.
The Head Start and Early Head Start program reaches over 900 families across Oakland and Concord every day. Our early child-development play-based curriculum is designed to meet each family where it's at on the path to school readiness and meeting each child's full potential. We make every effort to speak with children and their parents in their home language, and we offer services in at least eight languages. Parents are fully engaged and part of their child's success. Parents can serve on the Parent Committee at every Center, which is the governing body that provides oversight for that program location. The Parent Committee prepares parents to advocate for their children family and community as a whole. At monthly parent meetings, we provide training and resources to help parents bring our classroom teachings into their home. Our Family Advocates are paired with every child's family to connect them to extensive community resources and make sure that parents are accessing every public benefit available to them.  This inclusive model of service delivery and collaboration strengthens children, families and the communities in which they live.
Read our 2018-2019 Head Start Annual Report here to see how many people we served and the impact of our work.
Center-Based and Home-Based Care
Depending on the needs of our families, location, and availability, we offer both Center-based and home-based care.
Center-based programs take place at one of our seven locations in Oakland or Concord. Each Center offers a variety of schedules to meet family needs. Hours vary from part-day or full-day at the Center, according to parent's needs and availability. Every Center serves children infant – 5 years old.
Home-based services include home visits and socialization experiences for pregnant mothers, newborns, and preschoolers. Home visits help to build a strong relationship between staff and families. Parents and staff develop an educational plan together for the child's week, and staff supports the parents in obtaining their own goals and accessing community resources. Home-based services include weekly playgroups with other children and families enrolled in the program at one of our Centers.
All programs offer educational and early childhood development services, health and nutrition education, advocacy, social services and assistance with community resources.
Choose the Center you're interested in enrolling in.
Call the Center at the number listed below. The staff will tell you the documents you need to enroll.
*The documents needed to enroll in one of our Early Childhood programs depend on your income, location, the age of the child, and many other factors. Call us to learn what you need to bring to qualify and get signed up.
Arrange a visit. Make sure that this Center works for you and your family.
Locations:
Oakland
Fruitvale Center
1900 Fruitvale Avenue, Suite 1C, Oakland, CA 94601
(510) 535-6942
De Colores Center
1155 35th Avenue, Oakland, CA 94601
(510) 535-6102
Thurgood Marshall Center
1117 10th Street, Oakland, CA 94607
(510) 836-0543
Foothill Square Center
10700 MacArthur Boulevard, Suite 10, Oakland, CA 94605
(510) 553-9926
Cal-SAFE Center
2615 E 15th St, Oakland, CA. 94601
(510) 536-6086
Concord
Cesar Chavez Center
1187 Meadow Lane, Concord, CA 94520
(925) 798-1013
Cambridge Community Center*
1146 Lacey Lane, Concord, CA 94520
(925) 798-1013
Concord Child Care*
1360 Detroit Ave, Concord, CA 94520
(925) 798-1013
*These are partner locations. We offer Head Start and Early Head Start services in collaboration with other non-profit partners.
Contact:
Children & Family Services Headquarters
510-535-6102
headstart@unitycouncil.org
See Also:
Resources for Children, Youth & Educators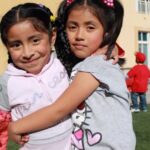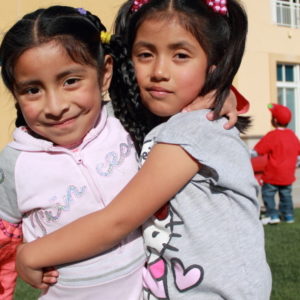 Now Accepting Head Start & Early Head Start Applications!
Información y Recursos Para Padres de Familia de Head Start ¡Estamos aquí para ayudar!