Join a fast-paced, dynamic, community-centered workplace with opportunities for advancement.
We are a nationally recognized Social Equity Development nonprofit organization with a 55-year history serving East Oakland communities. Our mission is to promote social equity and improve quality of life by building vibrant communities where everyone can work, learn, and thrive. You can help us move towards our vision of a joyful, united, and engaged community where people have the power to shape their lives.
Each year, we serve approximately 11,000 primarily low- to moderate-income clients by providing them with the tools to transform their lives and ultimately achieve their long-term educational, career, and financial goals. Our offices and programs are headquartered in the Fruitvale district of Oakland, and we have early childhood education centers in West Oakland, East Oakland, and the Monument Corridor in Concord.
---
Why Work at The Unity Council?
We believe that employees are the strongest asset of the organization. Our staff of close to 300 employees are diverse, talented, driven to excellence, and come from the community. Our team reflects the communities we serve.
---
Benefits and Perks
We Invest in Your Success
Professional development and growth opportunities
Financial assistance provided towards your Early Childhood Education
We Value Your Well-Being
Medical, dental and vision benefits on the first of the month following 30 days of employment
Company paid Life insurance
Flexible spending account for medical and dependent care costs
Commuter benefits
403(b) retirement with employer match
Generous paid time off (vacation, float and sick time)
Employee-led culture
We Celebrate Your Work
Holiday parties and annual staff picnics
Annual Employee Awards
The Unity Council is an Equal Opportunity Employer.
Women, minorities, and people with disabilities are encouraged to apply.
---
Staff Events & News: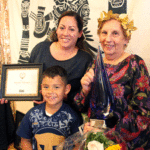 The Unity Council Celebrates its Living Legends
From Head Start Child to Program Leader: Meet Rosie Jara, Associate Director for Data & Compliance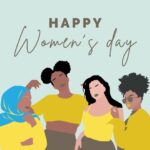 The Unity Council Celebrates International Women's Day
Jessica Peregrina's Career Goal: To Help Oakland Youth Thrive