Would you like to work as a medical assistant? Are you looking to upgrade your skills? Do you need help finding a job? 
Join the Medical Assistant FULL Certification Program! No previous MA experience required.
The Unity Council is working in collaboration with Alameda County Social Services Agency and the Castro Valley adult school to offer a tailored Medical Assistant Certificate & Internship program for CalWORKs recipients. The program offers a 6-month training at Castro Valley Adult School, $18/hour during an 8-week internship plus $2,000 bonus after successful completion of the entire program.
Interested participants must sign up for a mandatory virtual orientation, sign up for any of the orientation dates below:
Thursday, July 16th at 9:00 AM, 12:00 PM, and 3:00 PM
Monday, July 20th at 2:00 PM, 4:00 PM, and 6:00 PM
Sign up for the mandatory virtual orientation. 
The program begins in August 2020.
PARTICIPATION REQUIREMENTS
Active on CalWORKs with at least 6 months remaining on CalWORKs
High school diploma or GED
Valid authorization to work in the U.S.
Current immunization records or willingness to be immunized for internship
Ability to pass a strict drug screen and background check
Bi-lingual candidates are encouraged to apply
Must be willing to commit to 25-30 hours of week of training
Application Deadline: July 23, 2020!
Eligible participants will also receive help paying for their classes, childcare, transportation, and uniforms. Participants also receive job search support and interview skills and can participate in a paid internship to gain experience once they receive their certificate.
Contact:
Liset Cortez
510-535-6101
lcortez@unitycouncil.org
See Also:
Fourteen Cal-WORKs Recipients Graduate from Medical Assistant Program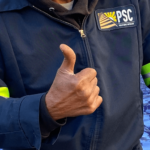 STEP Participants Placed in Jobs Despite the Shelter-in-Place
Meet Rebeca Orozco, Fruitvale Business Owner