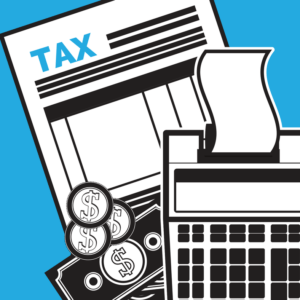 The Unity Council is now an IRS Certifying Acceptance Agent, which means our team can assist individuals who do not qualify for a Social Security Number apply for an ITIN number.
If you are wondering why you should apply for an ITIN number, you should know that as an Individual Taxpayer Identification Number (ITIN) holder, you may be eligible to:
Receive up to $3,027 in tax credits
Open a bank account
Build your credit
Start your path towards citizenship
Start your path towards owning a home
QUESTIONS?
Contact us at 510-306-1275 or vita@unitycouncil.org
---
Things You Need to Know About ITIN Numbers
What is an ITIN?
An Individual Taxpayer Identification Number (ITIN) is a tax processing number issued by the Internal Revenue Service. The IRS issues ITINs to individuals who are required to have a U.S. taxpayer identification number but who do not have, and are not eligible to obtain, a Social Security number (SSN) from the Social Security Administration (SSA).
What is an ITIN used for?
IRS issues ITINs to help individuals comply with the U.S. tax laws, and to provide a means to efficiently process and account for tax returns and payments for those not eligible for Social Security numbers. They are issued regardless of immigration status, because both resident and nonresident aliens may have a U.S. filing or reporting requirement under the Internal Revenue Code. ITINs do not serve any purpose other than federal tax reporting.
An ITIN does not:
Authorize work in the U.S.
Provide eligibility for Social Security benefits
Qualify a dependent for Earned Income Tax Credit Purposes
Do I need an ITIN?
You do not have an SSN and are not eligible to obtain one, and
You have a requirement to furnish a federal tax identification number or file a federal tax return, and
You are in one of the following categories:

Nonresident alien who is required to file a U.S. tax return
U.S. resident alien who is (based on days present in the United States) filing a U.S. tax return
Dependent or spouse of a U.S. citizen/resident alien
Dependent or spouse of a nonresident alien visa holder
Nonresident alien claiming a tax treaty benefit
Nonresident alien student, professor or researcher filing a U.S. tax return or claiming an exception
If so, then you must apply for an ITIN.
Do I need to renew my ITIN?
If you need to file a tax return in 2021 and your ITIN has expired or will expire before you file in 2021, IRS recommends you submit your renewal application now to prevent potential delays in the processing of your return. If you use an expired ITIN on a U.S. tax return, it will be processed and treated as timely filed, but without any exemptions and/or credits claimed and no refund will be paid at that time. You will receive a notice explaining the delay in any refund and that the ITIN has expired.