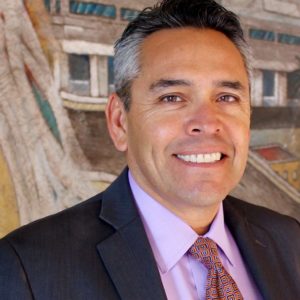 2020 was a challenging year. The global pandemic, the social unrest around the world, the economic crisis, and persistent wildfires tested our resilience and pushed us to reimagine our programs and continue to stand side by side with the communities that we serve.
A few weeks into the pandemic, The Unity Council coordinated a Covid-19 crisis response to meet the critical needs of low-income families, children, youth, seniors, immigrants, essential workers and small businesses who were hanging by a thread during the shelter-in-place mandate.
Through the passion and service of our staff, strategic partnerships with anchor community institutions, and the support of our funders, we strengthened the social safety of the most vulnerable residents in East Oakland and the Monument Corridor in Concord.
While we are hopeful for a brighter 2021, this pandemic is not over. The Latinx community continues to bear the brunt of the health and economic impacts of this pandemic. Fruitvale businesses are shuttered, unemployment continues to rise, and we're facing what many predict will be a surge of evictions once the rent moratoriums in this area are lifted.
The recovery period provides an opportunity to rebuild an equitable and just society that centers the experiences of the most vulnerable and marginalized people in our communities. 
Our goals for 2021 are to increase our capacity to support the communities we serve, build strategic partnerships for collective impact, and grow our affordable real estate portfolio to preserve the character of our neighborhoods.  Our strategies are to:
Strengthen the public health and economic vitality of East Oakland through Resilient Fruitvale, a collaborative of 15 community-based organizations working to enhance community-led and built Covid-19 response and recovery plans.
Expand the impact of the Fruitvale Business Improvement District (BID) to help small businesses re-open and re-hire in the new 21st-century business landscape so that Fruitvale always looks and feels like the Fruitvale we know and love.
Increase the number of affordable housing units in East Oakland by building 181 units in the last phase of the Fruitvale Transit Village.
Preserve the affordability of nearly 100 recently acquired units among three apartment buildings in East Oakland.
We can't go back to what was not working. Let's re-imagine and re-structure a future that is inclusive and equitable. That is the only way to move forward. 
In community,
Chris Iglesias, Chief Executive Officer