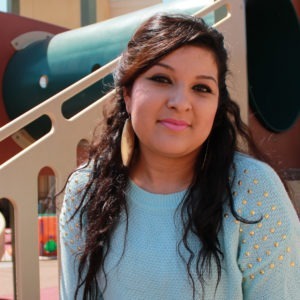 Rosie Jara's journey to The Unity Council first started nearly 30 years ago as a young child enrolled in the program. Today, she is a leader behind the same program that gave her the encouragement to learn and thrive. "I've always felt at home and connected to Head Start," Jara said. "I felt like it was part of who I was."
In 2017, Rosie joined the organization once again, this time through the Americorps program where she assisted the Fruitvale Neighborhood Career and Resource Center. In 2018, Rosie transitioned to Head Start, as an Administrative Assistant. She worked alongside the same teachers and staff that assisted her, including her mother Jazmin, who was first hired as a substitute teacher and later became a Center Director at Fruitvale Head Start.
Over the years, Luis Arenas, Director of Children & Family Services said Rosie's tenacity to learn the ins and outs of the program quickly moved her up in the organization. Jara believes her success is due to her insight both as a participant of the program and as a Head Start mother.
"Being able to make decisions for the program, I've always thought about what we can do to best support each child and their family," Jara said.   

In early 2021, Jara was promoted to Associate Director for Data & Compliance, a role that she believes would not be possible without the support of the agency. 
"I've definitely seen her growth within the years and she understands every aspect of our program, including contracts," said Luis Arenas, Director of Children & Family Services. "Rosie has shown the skillset and the ability to take on the position and it really compliments our program."
Jara said she's often inspired by the positive stories directly from Head Start families on the program's impact, opinions her mother also lived by as well. In May 2019, Jazmin Jara passed away from cancer. In October 2019, the very Head Start where she served for more than 15 years was renamed in her honor, Jazmin Jara Child Development Center.
Jara looks forward to enroll in graduate school in the near future so she could continue her role in The Unity Council for many years to come.