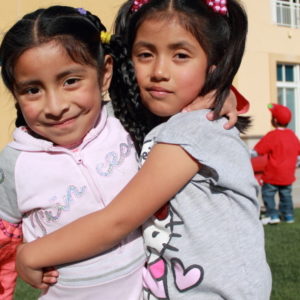 Our early child-development play-based curriculum is designed to meet each family where it's at on the path to school readiness and meeting each child's full potential. We make every effort to speak with children and their parents in their home language, and we offer services in at least eight languages. Parents are fully engaged and part of their child's success.
Depending on the needs of our families, location, and availability, we offer both Center-based and home-based care. Center-based programs take place at one of our seven locations in Oakland or Concord.  
Fill out an eligibility application in English or Español and our Family Advocates will contact you.
If you have any questions call (510) 535-6102 or email headstart@unitycouncil.org
Requirements for Enrollment
Proof of income (the total money earned or received before deductions of the family of the child) for the past twelve months. (or the actual income)
Proof of child's age, ( Birth Certificate)
Proof of residency (PG&E bill)
Child's up-to-date Immunization
Medicaid Card or Private Insurance (if applicable) and,
Current Physical Exam (incl blood lead level, hemoglobin),
Proof of Pregnancy (Pregnant Woman applying for Early Head Start)
Frequently Asked Questions 
Who should apply for Early Head Start & Head Start?
Families and pregnant women who meet the income guidelines and have children under four years old. Families with children with special needs are encouraged to apply!
Why should my family apply?
Children who are enrolled in the Early Head Start and Head Start Programs attend at no cost It is a FREE program. Early Head Start children show significantly better social-emotional, language, and cognitive development. Children who attend Early Head Start and transition to Head Start are more ready for kindergarten than children who do not attend Head Start.
Participants receive:
A full-day (6.5 hours or more) or part-day program (3.5 hours)
A Multicultural/Multilingual Play-based Curriculum for children
Parent Education, Health, and Education Classes
Opportunities for parent Leadership on policy committees, Family Support, and Disability Services (10% spaces are available for children who have an IFSP/IEP. 
Weekly home visits in Home-Based EHS On-going assessments to monitor the children's progress; and Services that include dental, health, vision, hearing, nutrition, mental health, disability and family support Fatherhood/Male Involvement services that include program activities, career development, volunteer opportunities
Services are for families that live in Oakland and Concord
Admission cannot be denied on the basis of Race, Religion, Disability or Birthplace.