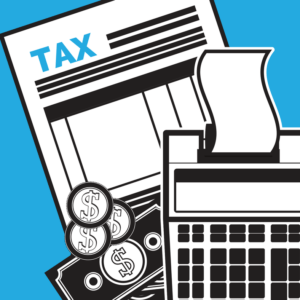 Did you know The Unity Council's VITA Program refunded $1,155,399 to Fruitvale families in 2017?
According to Clarissa Johnson, Financial Opportunity Specialist and VITA Site Coordinator, "Most of the people who visit our VITA site at The Unity Council live in the Fruitvale neighborhood. This year we helped return over 1 million dollars in Federal Tax refunds directly to the community, and those are going to be dollars at work right here in the neighborhood." And if that is not the coolest thing about the 2017 tax season at The Unity Council, here are five things that are worth celebrating:
We successfully submitted 768 tax returns electronically from families making an average of $25,047 a year.
The average return was $1,504 which means that 768 families had an extra $1,000 in their pockets!
The Unity Council's VITA site is one of the largest, and serves the most diverse clientele, in the Bay Area. 61% of our clients speak Spanish at home, and over 70% speak a language other than English at home. Most of our customers identify as Latino/Hispanic (63%), followed by African-American (14%), and Asian (7%).
Help is available in more than six languages! To make sure we fully serve the community that seeks free tax preparation service, we had ten volunteers, VITA interns, and staff available to speak Spanish for clients who requested assistance. We also had volunteers to assist in French, Japanese, Chinese, Korean, and Hindi. Career Center staff also helped with customers in other languages.
We are by the book! Regarding IRS compliance, we received a 100% score on services provided and compliance with ADA/civil rights requirements.
What is VITA?
The Volunteer Income Tax Assistance (VITA) program offers free tax help to people who make $54,000 or less, persons with disabilities and limited English speaking taxpayers who need assistance in preparing their tax returns. IRS-certified volunteers provide free basic income tax return preparation with electronic filing to qualified individuals.
Thank You to Our VITA Volunteers!
All volunteers came from VITA courses at St. Mary's and UC Berkeley. Students attend a tax preparation course in the fall, and then receive credits from volunteering at our VITA site in the spring.