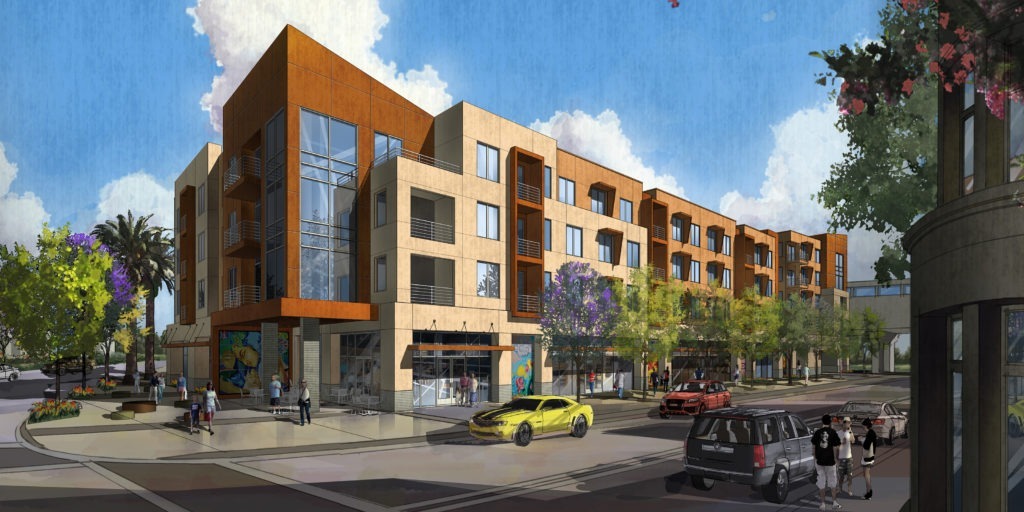 Casa Sueños is now accepting pre-applications on the Alameda County Housing Portal!
Mark your calendars: Applications open on September 12th, 2023, at 9 am, and close on September 26th, 2023, at 5 pm. Explore our stunning amenities and affordable rent options in the attached flyers. Your new chapter starts here! https://housing.acgov.org/
Casa Sueños (Fruitvale Village Phase II-B) is the third stage of the award-winning mixed-income, mixed-use, transit-oriented development of the Fruitvale Transit Village by The Unity Council. In partnership with BRIDGE Housing, Phase II-B will provide 181 units of affordable family housing to the bustling commercial corridor in Fruitvale Village.
The Unity Council is a social equity development corporation that for 55 years has been responding to some of the East Bay area's most entrenched problems – unemployment, poverty, barriers to education, displacement, and erasure of cultural identity – through supportive individual services to children, youth, adults, and seniors, and through community-focused real estate.
Originally planned as a market-rate housing development, The Unity Council responded to the urgent community need and forged a path forward with City, County, and transit partners to develop affordable housing for working families and essential workers.
Fruitvale Village Phase II-B responds to the urgent housing needs of Oakland's working families by providing studios, 1, 2, and 3-bedroom apartments to those making 20 – 80% of area median income (AMI). That means single parents of two making up to $98,640 per year, or a family of four earning up to $109,600.
Additionally, forty-six of the units will be set aside for households earning up to 20% of AMI, targeting people who have experienced chronic homelessness, with permanent supportive services provided by Lifelong Medical Care and funded by Alameda County.
The total unit mix will be:
46 (25% of total) units will be available to households earning up to 20% of AMI – targeting the chronically homeless.
29 units for households up to 50% of AMI
94 units for households up to 60% of AMI
And 10 units for households earning up to 80% of AMI
The project also includes 7500 square feet of affordable commercial retail space for a local nonprofit organization, the type of organization facing displacement, along with the community they serve, due to rising commercial rents.
The development will be located in Oakland's Fruitvale neighborhood, only steps away from the Fruitvale BART station, and AC Transit's Tempo line. The Fruitvale Transit Village brings a diverse array of public spaces, retail storefronts, and service providers to foster a sense of community for all residents and visitors. Phase II-A is Casa Arabella, a joint-venture with EBALDC and The Unity Council that provides 94-units of affordable housing. Through these projects, The Unity Council is taking great strides to alleviate Oakland's ongoing shortage of affordable housing, provide much-needed permanent supportive housing units for Alameda County's homeless, while also meeting regional goals to add residential and commercial density to transit-rich locations.
Casa Suenos is scheduled to complete construction in Fall of 2023. We generally take applications for a property 3-6 months prior to construction completion. To be added to the interest list, you may enter your email address online at this link to receive an email alert when the application process begins https://bridgehousing.com/properties/casa-suenos/ .
Alternatively, if you do not have internet access, you can be added to the property's information mailing list by sending a postcard with your name, address and phone number to:
Casa Suenos
PO Box 240
San Francisco, CA 94104
In addition to Casa Suenos, The Unity Council and our partners BRIDGE Housing own and operate other housing throughout the Bay Area. The best place to know about our properties coming soon, as well as our whole portfolio of housing is by visiting our respective websites at Apply for Housing – The Unity Council or https://bridgehousing.com.
Contact:
Aubra Levine, Director of Real Estate Development
alevine@unitycouncil.org
(510) 535-6112
Address:
3500 E. 12th Street, Oakland, CA 94601