The Unity Council's offers summer jobs & training for Oakland youth, ages 16-24, opportunities to earn money, gain meaningful work experience, training, and improve their job-readiness skills. Our services offer case management, youth career coach, supportive services, as well as an internship at an hourly rate of $16.00-$18.00/hour.
We will begin sending information sessions and enrollments in April/May 2023.
Eligibility
Must be an Oakland resident
16-21 years of age
SS and ITIN are acceptable
If under 18 years of age, school work permit is required
Fill out intake form – Will be available April 2023
Attend an Orientation – Coming May 2023
Incentives 
Paid Job Readiness Training
Paid Short term internship placement
Co-enrollment options
Program Schedule
More details coming soon! *Note: If you are interested in being a job host site, let us know!
Contact:
Ximena Montes, Youth Career Manager
Call or text (510) 542-9722
xmontes@unitycouncil.org
See Also: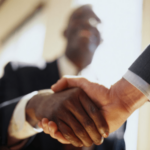 Are you looking for a job? We can help!
Meet Taki, Youth Workforce Development Alumni
Meet Exprinfil, TUC's Youth Programs Alumni