The Unity Council's Summer Earn and Learn 7-week program is sponsored by The City of Oakland's Summer Youth Employment Program to provide Oakland youth, ages 16-21, opportunities to earn money, gain meaningful work experience, and improve their job-readiness skills. The program offers help managing your basic needs: transportation, food, phone bill, child care, etc.
The program begins on June 14 and ends on July 29. The deadline to sign up is May 28, 2021.
Eligibility 
Must be an Oakland resident

16-21 years of age

SS and ITIN are acceptable
Incentives 
Individual and group coaching sessions

Earn $300 for the virtual facilitation portion and $1120 for the job site experience
Program Schedule
Summer Earn and Learn will begin June 14 and ends July 29
Weeks 1-3: online Job Readiness Training, Monday-Friday from 10:30 AM-12:30 PM
Weeks 4-6: job experience at a work placement site; schedule TBD but working 20 hours/week at a site
Week 7: program wrap up, Monday-Thursday from 10:30 AM-12:30 PM
Contact:
Alma Becerra Garcia
Call or text (510) 394-4502
abarrera@unitycouncil.org
See Also: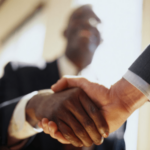 Are you looking for a job? We can help!
Meet Taki, Youth Workforce Development Alumni
Meet Exprinfil, TUC's Youth Programs Alumni