55 YEARS OF BUILDING VIBRANT COMMUNITIES
---
A WORD FROM THE CEO
Throughout its 55 year history, The Unity Council has never left the side of communities it serves. We have marched with our communities through recessions, crises, and cruel verbal attacks from national politicians. We amplify the voices of our community members and demand equitable investment in health, education, and economic vibrancy. We continue to adapt and step up to any challenge our community faces.
Now we face the biggest challenge yet. In response to COVID-19:
We are providing direct cash assistance to low-income families who have lost their income to pay for rent, food, and other essential needs.

Our career, housing access, and financial services Coaches are helping people file for unemployment, apply for jobs, and access other public benefits remotely.
Youth Achievement mentors are providing middle and high-school youth a point of stability in an uncertain time through virtual check-ins.
We increased staffing in our Fruitvale Business Improvement District program so that we can help more small business owners in Fruitvale apply to loan and grant programs and get set up with online ordering.
And our Senior services and Head Start staff now distribute meals and groceries to more than 1,200 low-income senior citizens and families with children under 5.
Although this wasn't part of our plan for 2020, we were able to nimbly adapt to community needs without missing a beat. And that would not have been possible without the support of all of our partners in 2019. We were able to rise to the challenge presented by the current Covid-19 crisis because of our solid foundation – which you helped build. Thank you.
Generous individuals like you have helped advance The Unity Council's mission and vision for the future: to build vibrant communities where everyone can work, learn, and thrive.
In solidarity,
Chris Iglesias, Chief Executive Officer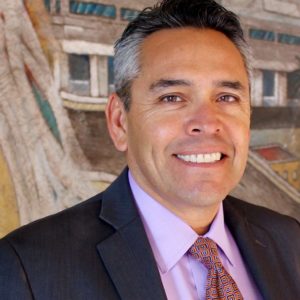 ---
COVID-19 RESILIENCE FUND IMPACT
---
WHO WE SERVE
---
OUR IMPACT IN NUMBERS
Programs for Children, Parents & Seniors
700+ children served yearly in early childhood education
38 expectant mothers received prenatal services
4,232 hours of recreational activities offered to low-income seniors
132,718 nutritious meals served to children and seniors
$130,000 in training and technical assistance for head start teachers and parents
Youth Empowerment & Achievement
$127,052.38 paid to youth though youth employment programs
201 young men and women of color that received mentoring and academic support (LMB/LMA)
100% of youth seeking career counseling enrolled in an education or training program
Small Business, Housing & Neighborhood Services
$14M refinanced of the Fruitvale Village with help from our CDFI partners to ensure our flagship property
$225,711.28 invested in cultural events
110,000 people attended cultural events in Fruitvale
194 units of affordable housing under construction
390 small businesses served through the Fruitvale business improvement District
465 units of affordable housing units in the pipeline
Career and Financial Empowerment
$1,537,000 returned directly to the community through the Volunteer Income Tax Assistance (VITA) program
73% of clients received services in a language other than English, including Spanish, Khemer, and Cantonese
1,650 hours of GED, ESL, and computer literacy instruction
---
Your gifts gave 200 adults the training, education, and support needed to get back to work.
Our Year-Round Career Center offers essential skills training, connections to employers, and creates career and education pathways. With career opportunities in high-growth industries, adults are better able to retain their housing, move out of poverty, and support their families.
Medical Assistant Program: Last year, we hosted the second six-month cohort of our Medical Assistant program in partnership with the Alameda County Social Services Agency. This 6-month program increases the economic stability of low-income families by placing CalWORKs job seekers in temporary Medical Assistants and Medical Administrative Assistant positions with a local medical employer partner. Eligible participants receive help paying for their classes, childcare, transportation, and uniforms. Participants also receive job search support and interview skills and can participate in a paid internship to gain experience once they receive their certificate.
Talent Development Academy: The six-week intensive program provides life skills and job readiness training to prepare potential Bus Operators for a satisfying, long-term career at A.C. Transit (or other transportation employers). Completion of the programs prepares participants to successfully obtain their Class B Commercial Driver's Permit with Passenger Endorsement; to meet all employment requirements for a career at A.C. Transit, and to have the skills and capabilities to retain employment successfully.
Your gifts prepare children and families to succeed in school.
The Head Start and Early Head Start program reaches over 700 families across Oakland and Concord every day. Our early child-development play-based curriculum is designed to meet each family where it's at on the path to school readiness and fulfilling each child's full potential. We make every effort to speak with children and their parents in their home language, and we offer services in at least eight languages.
Your gifts equip teens for academic and career success.
In-school youth programs: The Latino Men & Boys (LMB) and the Latina Mentoring & Achievement (LMA) program are school-based, culturally-rooted programs located in selected schools in the Oakland Unified School District. LMA is the expansion of the successful Latino Men and Boys (LMB) program, nationally recognized by The Obama Foundation. The programs work with Latinx youth ages 12-18 and their families and schools to improve outcomes in mental and physical health, education, and career planning. The program significantly increases graduation rates for Latinx youth in Oakland schools and promotes healthy lifestyles, academic focus, and leadership development. The program is available for male-identified, female-identified, and non-binary youth.
Out of school youth programs: The Success, Training, Education, and Planning (STEP) program focuses on professional development and post-secondary opportunities for young adults ages 16 to 24 through workshops, paid work experience, and training/certifications. Every participant receives support with job search, career exploration, resume and cover letter writing, and other career-related services. Regardless of job history or education level, we help young adults achieve their career goals.
Your gifts connect, engage, and support senior citizens.
The Senior Center is an established and thriving recreational community space open to all low-income seniors in Oakland and, in particular, the monolingual Spanish speaking seniors that live in the surrounding Fruitvale and San Antonio neighborhoods. Our staff is dedicated to promoting exercise and health, socialization, and community education for seniors daily by providing a rich array of activities. The Senior Center staff members are culturally and linguistically matched to the clients and can assist with referrals to other community services.
---
OUR IMPACT ONE STORY AT A TIME
Meet Citlali, Latina Mentorship & Achievement (LMA) Student
In fall 2019, Citlalli joined the pilot cohort of the Latina Mentorship & Achievement (LMA) after hearing from teachers the success of the Latino Men & Boys (LMB), an innovative program devoted to improving academic achievement, health outcomes, leadership development, and socioeconomic learning for young men of color and their families.
Citlalli calls LMA her safe space where she is able to learn about cultural identity, academic achievement, civic engagement and career readiness. In the program, she didn't have to worry about her peers criticizing her, and the class gave her the confidence to be true to herself and not hold back.
Meet Taki, Youth Workforce Development Alumni
At the time of his first visit at The Unity Council, 22-year-old Taki had very limited work experience and he was a caregiver for a loved one. Taki needed to earn a livable wage to support himself and his loved one, but he lack experience, job references, and needed support developing vital skills.
After meeting with a Career and Financial Coach, Taki joined the Success, Training, Education, Planning (STEP) program. STEP's program consists of three phases: a three-week job training, job placement/ internship for 160 hours and hiring completion.
Once his internship ended in February, Taki was offered a contract full-time job with the organization. He was pleased with the experience through the STEP program; including landing his dream job and providing the skills that will keep him there.
Meet Rebeca Orozco, Fruitvale Business Owner
Rebeca Orozco has recently spent sleepless nights thinking about her financial stability. Every hour her beauty salon remains closed, it increases her chances of falling behind on her rent and bills. Rebeca is the proud owner of Ayana's Beauty Salon in the Fruitvale neighborhood in Oakland. Today, she holds back her tears as she stops by the salon to quickly pick up a few items.
Since the shelter-in-place began on March 16th as a result of COVID-19, the salon is no longer a place filled with music, great conversations, or the scent of styling products. Instead, she walks into a gloomy room with empty salon chairs and heaps of mail, likely bills near the entrance.
Rebeca learned through the BID that she was eligible to apply for two small business grants: the City of Oakland Small Business Emergency Grant Program and the LISC/Verizon Small Business Recovery Fund. Through the help of Small Business Improvement Coordinator Regina Moreno Hernandez, Rebeca received translation and assistance applying to these grants and was offered additional community resources to help her cope with the economic hardship caused by the pandemic.
---
FINANCIALS
Over $150 million invested in public benefit development like the Fruitvale Village, the Public Market, Las Bougainvilleas, Casa Velasco, Posada de Colores, and Casa Arabella.
---
SUPPORT FAMILIES IN NEED
Join us in helping everyone – regardless of immigration status, language, or zip code – get back on their feet during and after this crisis. Together we can build a community where everyone can work, learn, and thrive.
Help us raise $50,000 by May 31st to provide direct assistance to families suffering from this economic and health emergency.
---
COMMUNITY INVESTORS
Corporate Giving & Foundations
$100,000+
Bank of America Charitable Foundation
California Workforce Development Board
Crankstart Foundation
Kaiser Permanente
Kenneth Rainin Foundation
NeighborWorks America
Oakland Workforce Development Board
Sunlight Giving
The California Endowment
$50,000-$99,999
Kelson Foundation
Loud Hound Foundation
MUFG Union Bank
Wells Fargo
$25,000-$50,000
Alameda County Census Outreach
Alaska Airlines
Comcast Foundation
JP Morgan Chase
Pacific Gas & Electric (PG&E)
The San Francisco Foundation
U.S. Bank
United Way Bay Area
The Warriors Foundation
Y&H Soda Foundation
$10,000-$24,999
Akonadi Foundation
Archstone Foundation
California Health Care Foundation
The Clorox Company
Cordoba Corporation
eBay
Enterprise Community Partners
First Republic Bank
Kapor Center
Latino Community Foundation
Northern California Carpenters Regional Council
Oakland Athletics
Oakland Public Education Fund
Oakland Roots FC
Raza Development Fund
Swinerton-Webcor J/V
Zellerbach Foundation
$5,000-$9,999
BART
Build Group
Der Manouel Insurance Group
D-Line Constructors
East Bay Community Foundation
FivePoint
Google
Laborer's Local 304 (LIUNA)
McCormack Baron Salazar
Monterey Bay Aquarium
MUFG Union Bank
Piper Jaffray
Port of Oakland
Silicon Valley Bank*
Square
The MRKT
Turner Construction Company
Waste Management
$1,000-$4,999
A&B Painting, Inc.
A2Z Media Group
Bay Wheels (Lyft)
Blue Shield
Build America Mutual Assurance Company
California Lottery
City of Richmond, Employment & Training Department
Clark Construction Group
Consolidated Engineering Laboratories
Cricket Wireless
D&H Construction Inc
East West Bank
EBALDC
EBMUD
Golden 1 Credit Union
Harley-Davidson
HNTB
Holy Names University
J.H. Fitzmaurice
Jobs and Housing Coalition
John Muir Health
Lane Partners
Lowney Architecture
McGuire & Hester
Merriwether & Williams Insurance Services
Metropolitan Transportation Commission
Mission Neighborhood Centers, Inc.
Northern California District Council of Laborers
RINA
Salesforce
T.Y. Lin International*
The Vanmark Group
Turner Construction Company*
UCSF Benioff Children's Hospitals*
U.S. Army
Weingart Foundation
---
Individual Giving
Thank you to the many individual supporters who made generous gifts in 2019 in honor of our 55th Anniversary! Questions or concerns? Contact development@unitycouncil.org.
Annie Abernethy
Orson Aguilar
Leticia Aguilera
Natalie & Solis Aguilera
Zenaida Aguilera
Aldrich Family Fund
Ahmed Ali Bob
Jill Allen
Gina Altomare
April Alvarez
Sara Amaral
Ryan Ansley
Ana Apodaca
Lucy Arellano
Maria & Robert Arellano
Luis Arenas
Luz Arrizon
Luis Arteaga
Arnoldo Avalos
Clarence Baker
Jennifer Bell
Gloria Benavides
Janice Berthold
Tom Birmingham
Michelle Bischoff
Ann Blackwell
Pauline Blackwell
Zaby Bongiovanni
Pati Boyle
Michelle Brega
Markeze Bryant
Antony Bugg-Levine
Summer Bundy
Claudia & Oracio Burgos
Lila Carrillo
Keith Carson
Angel Chavez
Victor Flores
Molly Friend
Alicia Gallo
Maria Gallo
Garcia Family Fund
Rose Garcia Bremond
Cathy Garrett
Randi Gerson
Dahlia Chazan
Gena Chen
Anagha & Tommy Clifford
Helen Clifton
Jonathan Coates
Zach Cohen
Leah A Cole
Hector Colina
Susan Colson
Betsy Cotton
Tracy Craig
Hilary Crowley
Emilio Cruz
Rosy Davalos
Sarah Davies
Robert Davis
Elena de la Garza
Edward De La Rosa
Pamela Dernham
Meadow Didier
David Douglas
Moira Dowell
Jacqueline Downing
Miguel Duarte
Jennifer Easton
Salah Elbakri
Max England
Marianne Etlinger
Jack Chin & Brooke Facente Chin
Nancy Falk
Marty Fatooh
Lovon Fausett
Amy Ferguson
Franco & Michelle Finn
Daniel Fishman
Thomas R. Flores
Councilmember Lynette Gibson McElhaney
Elizabeth Glenewinkel
Alex Goffey
Adrian Gomez
Gilda Gonzales & Ken Wysocki
Viola Gonzales
Mirna Gonzalez
Jose Gordon
Catalina Govea
Surlene Grant
Bob Grossman
Elvia Guiroga
Silvia Guzman
Shelley Hara
Lisa Hasegawa
Cindy Hay
James Head
Frances Hellman & Warren Breslau
Patrick Hermann
Armando Hernandez & Luis Rodriguez
Nathan & Tiffany Herrero
Jason Herrington & Lauren Richardson
Christy Hess
Charles Higueras
Hala Hijazi
Guy Hollins
Ralph Holmes
Ricardo Huerta Niño
Flavio Ibarra
Chris & Wendy Iglesias
Victor Iglesias
Amanda Isbell
Sean Jeffries
Michael Johnson
Sheena Johnson
Linda & William Kahrs
Chris Kent
Chris Kiteas
Dana Kleinhesselink & André Pinter
Candice Knoll
Deborah Koski
Isaac Kos-Read
Karen Kramer
Harshit Kumar
Eiichiro Kuwana
Martha Lackritz-Peltier
Mariah & Franquel Lafleur
Tami Lau
Kristen Law
Tim Law
Congresswoman Barbara Lee
Maurilio Leon
Gordon Leung
Aubra Levine
Henry Levy
Janet Liang
Lichterman Family Charitable
Thomas & Christy Limon
Kani Lin
Gregory Linden
Nima Link
Rebecca Longworth
Chris Low
Ken Lowney
Laura Luster
Jim & Kris Macias
Vicky Maday
Andrea Maldonado
Jeff & Jackie Mann
The Manning Charitable Fund
Lilia A. Marquez
Martinez and Carlson Fund
Steve Martinez
David & Sheila Matz
Tom McCoy
Noemy Mena-Miles & Paul Miles
Logan Meyer
Jes Montesinos
Melanie Moore
Ronald Moore
Samantha Moore
Cynthia & Brian Morton
Kimberly Munoz & Kevin Morrell
Marsha Murrington
Sofia Navarro
Evelyn Orantes & Joaquin Newman
Van Nicholson
Robert Nixon
Aaron Ortiz
Celso Ortiz
Gregory Osorio
Susanna Osorno-Crandall
Zeke Paradock
Joe Partida
Erin Patch
Alexis & Laurence Pelosi
Wayne Perry
Pla Family Charitable
Eric Pryor
Robert Raburn
Henry Ramos
David Reinertson
Thais Rezende & Eduardo Castaneda
Cait Reizman
Monica Rice
Dave Richards
Clare Robbins
Jack Robertson
Lena Robinson
Linda Robredo
Roderick Roche & Lourdes Lopez-Roche
Arturo L. Rodriguez
Darian & Becca Rodriguez Heyman
Ernesto & Rita Romo
Antonio Ruiz
Victoria Salinas
Irmina Sanchez
Natalie Sandoval
Virginia Salvatier
Cecile Scandone
John Scarpulla
Rebecca Schaffer
Yolanda Schonbrun
Sophia Schwartz
Patrice Scinta
Jonathan Segarra
David Silver
Jeff Sloan
Scott Sollers
Jillian Spindle
Catherine Stahl
David Stein
Benjamin Stern
David Strom
Deborah Strom
Lillie Sunday
Tim Tabernik
Arturo Taboada
Joanne Tornatore-Pili
Rita Torres
Roseann Torres
Charles & Patricia Trepinski
Frank Tsai
Michael Tully-Cintron
Sedrick Tydus
Veronica Ufoegbune
Bob Uyeki
Jesus Vargas
Trina Villanueva
John Weaver
Karen Webb
Lauran & Jeffrey Weinmann
Jean Whittlesey
Casey Williams & Susan Strom
Deanna Williams
Wladimir Wlassowsky
Dena Woolwine
Eva Yeiser-Garcia
Daniel Zamani
Zamir Zuraek